About Annabelle Barrette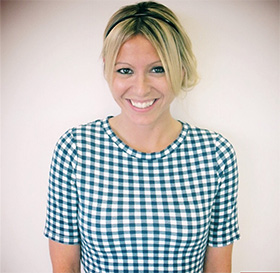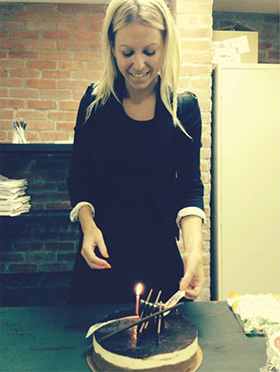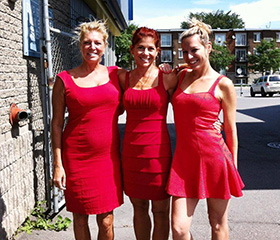 "I love meeting new people, taking to them, helping them and making a difference in their life." - Annabelle
Our sales and credit recovery manager, Annabelle Barrette, has been with us since 2014 and has been working in the car industry for the past 5 years. Her beginnings were unique to say the least: "I studied in communication and was on the radio for about 5 years. I then realized I had explored all my options and decided to work for my dad in a motorcycle dealership".
Following this, she turned to the car industry; first as a sales rep then as a commercial manager for RVs. Circumstances brought her to work at CSM: "I started as a receptionist then I fell in love with the company and decided to become a manager. I love meeting new people, talking to them and making a difference in their life. I love sharing my knowledge for the greater good". She also loves the company's personal approach to handling cases. "The best reward is to get a client approved when everybody else failed at it. Making them smile is the best thank you I could ever get!"
Her patience, her perseverance and her team spirit is by far her biggest strengths. She shares: "Everybody working here at CSM is tenacious. We all work together to unite our strengths and experiences to make a differences, to succeed where all failed before us".
For her, CSM is the only choice for a car loan or to improve a credit score: "Everything we do is based on honesty, respect, transparency with an exceptional customer service. We look at our client's credit history and build a game plan".
She shares the following story that perfectly highlights her work at CSM: "I was able to get a loan for a client that lived in Gaspésie. He was supposed to get here by bus on a Friday afternoon. Unfortunately, a snowstorm stopped the bus in its tracks. All the roads were closed. The client only could get to us on Saturday night at about 10. He didn't have a place to stay and needed to be back at work the next day. So, we kept the dealership open for him that Saturday night till very late. He was able to get everything he was looking for, go back home that very night and back to work the next morning".
Here are her 3 most important advices:
1. Call her directly or make sure to call CSM :-);
2. Don't call everywhere to get quotes (this could impact your credit score);
3. Always be careful when giving out your personal information!
Call Annabelle her right now at 514-353-6852 (ext.: 122) or 1 877-497-9460 (toll free) and see all she can accomplish for you.
Contact me