About Chantal Pelletier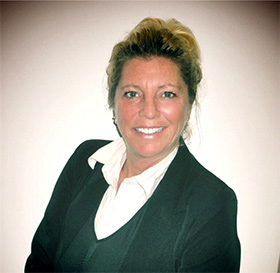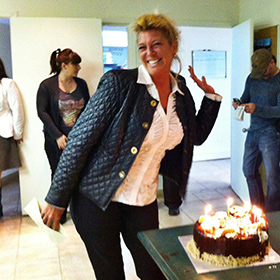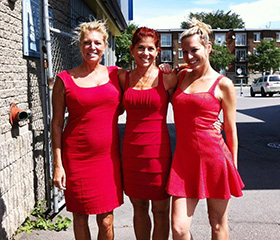 "I absolutely do not accept being told NO by a bank!" - Chantal
Chantal Pelletier has always worked in finance and accounting. Luck brought her to the car industry: "I was helping out a friend at a dealership for a few days and ... I stayed."
Her 20 years' experience in our industry allowed her to work for many dealerships across the country as a special events financial expert. Although this experience was one of a kind, life on the road, going from one hotel to another, became tiresome. So when CSM offered her an opportunity she couldn't refuse, she gladly jumped on board. "I love challenges, I love meeting new people! There is not better feeling then to see someone's eyes light up when I explain that what they are going through is temporary and that there are ways to get on top of everything. I know I can guide them through it. I know I can make a difference and there is no greater feeling!"
She then goes on to explain why she loves working for CSM so much: "CSM allows me to grow and I know that people I work with care for me. I am excited to go to work every single day. People here are experts, professionals, they are dynamic and they love thinking out of the box. I have a lot of trouble accepting No as an answer by a bank. But here, at CSM, we fight for our clients; our records are impeccable and well researched. I can honestly say everybody working here is a winner and we will accept nothing else then the best for our clients".
Chantal's experience, expertise and determination added to her keen sense for negotiating mixed with her ease to communicate her knowledge has made her a true asset to the CSM team.
She loves sharing stories about past customers and this one is by far her favorite: "One day, a client from Sherbrooke called me trying to finance a Sorrento he wanted to buy from an individual. I negotiated for him with the bank and, of course, I got exactly what I wanted for my client. That night, I got a call from a man from Sherbrooke that was trying to find a Jetta TDI to buy. So I told him that I could find him what he wanted. He then told me that he owned a Sorrento but that he could not give it as an exchange because he had already found a buyer. Can you imagine? My clients where both, the buyer and the seller of the Sorrento! The world is such a small place".
She concludes with the following advices for anybody trying to get a car loan:
1. Always make sure the person with whom you are dealing with is competent and has the adequate experience to get you your desired results;
2. Always be honest, give all the information and don't withhold anything. The smallest information can make the biggest different;
3. Don't waste your time shopping all over the place.
Don't hesitate to call Chantal Pelletier for free advice at 514-353-6852 (ext.: 121) or 1 877-497-9460 (toll free).
Contact me