About Lyse Robillard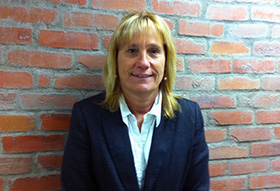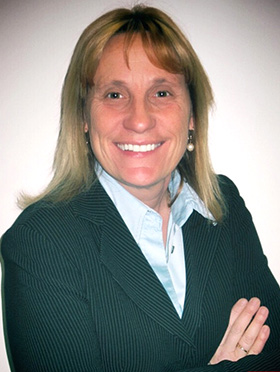 "We always work in the same direction, toward the same goal: to restore our clients' credit." - Lyse
Our sales and financial manager, Lyse Robillard might be our last recruit but with her 26 years' experience she is a major asset to our Team.
She started working in the car industry as a receptionist at Auto Hebdo in 1988. She then became an executive assistant and later on a department manager. She was so good at her job that one of the sales reps asked her to start taking care of his appointments with the dealerships. Following this, she became Auto Hebdo's first woman publicity rep.
After 25 year, she knew she wanted a change but she also knew she wanted to stay in the car industry; at that point she started to work as a sales rep at a dealership. But something was missing: "I met a friend that worked as a commercial manager and her work fascinated me. She talked to me then about CSM executives. As I grew in the business, it became obvious that I loved building short and long term game plans and that I was comfortable dealing with small shops and big dealerships. What mattered truly were my clients".
So, when out of the blue, she crossed paths with the sales manager, whom she had previously met but hadn't seen in a long time, she told him that one day she would work for a company such as his. Well let's just say he took note and within two weeks she was working at CSM financial services.
What she loves most about her job is to work with clients and make the best out of something that may look grim at first. She will find a way to make a difference; to make sure the clients leave her office smiling and happy.
Her loyalty and her determination make her an asset for all clients and her team. As she says: "Our strength is to be a team, to work as a team, using everyone's experience to make sure we make a difference. We always work in the same direction, toward the same goal; we are here to restore our clients' credit".
For her, CSM is the best the industry offers. Everybody takes care of all of the client's needs from start to finish. They will make sure that the follow-ups are in order and that, from the game plan to the choosing of the car, all goes smoothly and professionally.
When looking for a loan, here are a few of her advices:
1. Let the professionals explain how the whole process works;
2. Do not share your personal information with just anyone;
3. Come and meet me, you will get advices and someone working for you to make sure all goes well, even beyond your expectations!
Call Lyse at 514-353-6852 (ext.:128) or 1 877-497-9460 (toll free) and let her take care of your credit needs!
Contact me